About Us
The State Bank of India Employees' (M.S.Patel) Co-op. Credit Society Ltd. was established by Shri C.S.Patel, an official of the Imperial Bank of India, on 14th Sept. 1929 in memory of his deceased brother Shri.M.S.Patel. The Society was then named "M.S.Patel Co-op. Credit Society Ltd. Bombay". It operated from the Indian Staff Association Room in the Imperial Bank of India Building at Elphinstone Circle, Fort, Bombay (Horniman Circle, Mumbai).
The Society started with a humble beginning of 30 members. It initially catered to the needs of staff members in the premises. From 1935-36 the Society gradually extended its area of operation. Several branches of the then Bombay Circle came under its purview. The Society further extended its services to non-staff members. Deposits were accepted from non- members in an attempt to bolster the Society's resources and cater to as many loan applicants as possible. As per the rules then in force, any co-operative credit society with a paid-up share capital of Rs.1,00,000/- or above, accepting deposits from non-members automatically came under the control of the Reserve Bank of India. It became necessary to change its name from "Co-op. Society" to "Co-op. Bank". The name of M.S.Patel Co-operative Credit Society was therefore changed to "M.S.Patel Co-operative Bank Ltd." in the 37th Annual General Meeting held on 31st January 1967.
Completing 90 years in service of State Bank Employees
Members Insurance (up to 2 Lakhs), Loan Insurance, Felicitation of Wards of members, Sports and Cultural Activities.
Holiday Homes
Alibag, Malvan, Madgaon, Mahableshwar, Nashik
Mumbai - Wadala, Nerul
Schemes
Apart for Loan the Society offers various welfare schemes for its members and also extends its helping hand to non members as a part of its Social Responsibility
Loans and Advances
Members are eligible for loans six months after enrolling as members. The ceiling for Term Loan and Housing Loans are Rs.25 Lakhs and Rs.30 Lakhs respectively. The Repayment periods are 180 months and 240 months respectively. Interest is charged on Daily Products Reducing Balance. Every loan application is processed independently on the basis of the laid down criteria. Minimum documentation is insisted upon.
Board of Directors
Shivprasad Pandit Bhamare
President
Shivprasad Pandit Bhamare
President
Tukaram V. Narvekar
Vice-President
Mahendra Nandkumar Vaidya
Hon.Secretary & CEO
Mahendra Nandkumar Vaidya
Hon.Secretary & CEO
Snehankita S. Lade
Treasurer
Snehankita S. Lade
Treasurer
Manohar B. Devrukhkar
LHO Mumbai Metro
Satish Madhusudan Rane
Maharashtra Circle
Mukesh Dayaldas Bhatia
C.C.P.C Mumbai
Jaydeep S. Gode
O.A.D C.B.D Belapur
Sanjay G. Shinde
Corporate Center, Nariman Point
Vanita S. Kachare
Mumbai Main Branch
Sanjay S. Sharma
Nominated Director RBO-1 Ghatkopar
Vilas Gopal Bhojane

Nominated Director Administrative Office, South Mumbai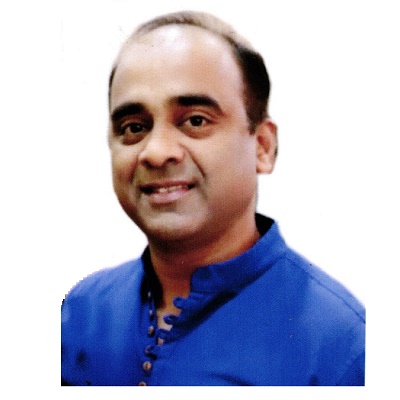 Sudhir S. Tawade

Co-opted Director
Mumbai Main Br. Mumbai
Dilip Patil

Nominated Director RACPC Thane
Bhaskar G. Vibhute

Nominated Director - Aurangabad-I
M.I.D.C Parbhani
Prateek R. Katarpawar

Director - Nagpur-I
Nagpur Zone II
Mangesh N. Duble

Director - Nagpur-II
C.A.C Amravati
Ganesh R. Waghmare

Nominated Director - Pune
RBO Pune East
Suresh Y. Chindarkar

Director - Pune-II
Kolhapur Treasury
Santosh S. Reelkar

Director - Ratnagiri-Sindhudurg
Chiplun Branch
Anjali Swami

Nominated Director
Adarsha Colony Latur
Mahadev Shirodkar

Nominated Director- Goa
Mapuca Branch Goa
Contact us
Mumbai Head Office
State Bank Of India,
Mumbai Main Branch Building,
3rd Floor, Near Horniman Circle,
Mumbai Samachar Marg, Fort,
Mumbai 400 023

Tel: (022) 22661780 / 22664360
email: info@sbimspatel.com


Aurangabad
Shri Pratibha Sankul,
Flat No 03, Plot No 155 , N-5 South,
Opp Sbi Administrative Office,CIDCO
Aurangabad 431 003

Tel: (0240) 2482070


Kankavli
Manoharshilp, UG-10, B-wing,
Upper Ground Floor,
Near Janavli Bridge,
Mumbai-Goa Highway, Kankavli,
Dist-Sindhudurg 416602

Tel: (02367) 232011


Nagpur
206, Girish Heights,
Near Bharat Talkies, Sadar,
Kamptee Road,
Nagpur 440 001

Tel: (0712) 2531299


Pune
"SNEHA NIRZAR", Sky Horizon, Market Yard,
Gultekdi,
Pune 410 037

Tel: 020-24266677